Description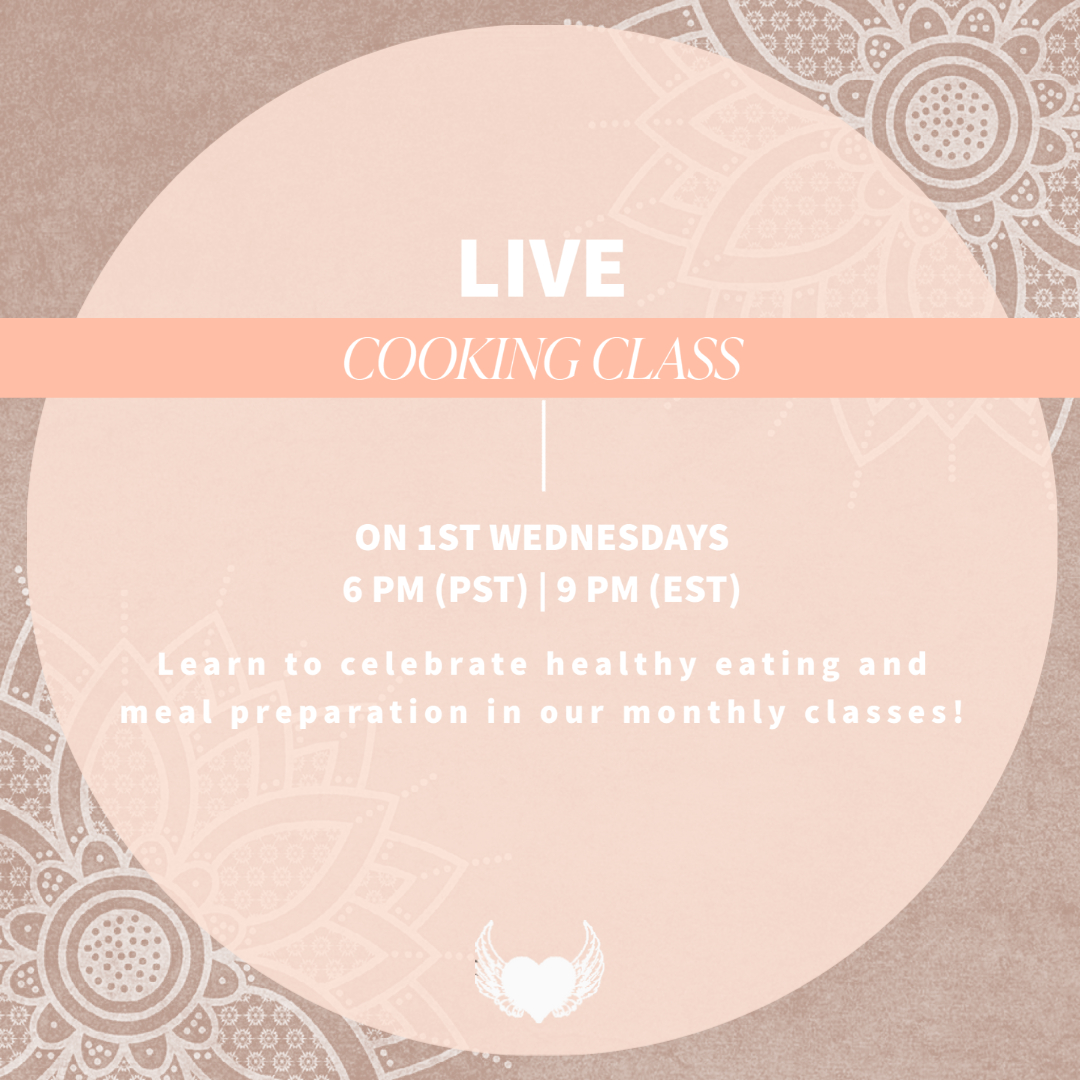 This is an opportunity of a lifetime!
Share an intimate space with Jaclyn, a professional vegan chef, nutritionist, and health expert! Her live cooking/meal prep class ensures that you will further your personal skills, enrich your kitchen experience. In this class, you'll interact with others, share laughter, meals, and be an intricate part of a healing community. Secure your spots now, you do not want to miss out! Leave each class with the tools you gained, feeling satisfied, fully nourished, or with a meal to eat later.
---
Live Cooking Re-Play 
SUBSCRIBE
Subscribe to our email to receive new recipes and blog updates!