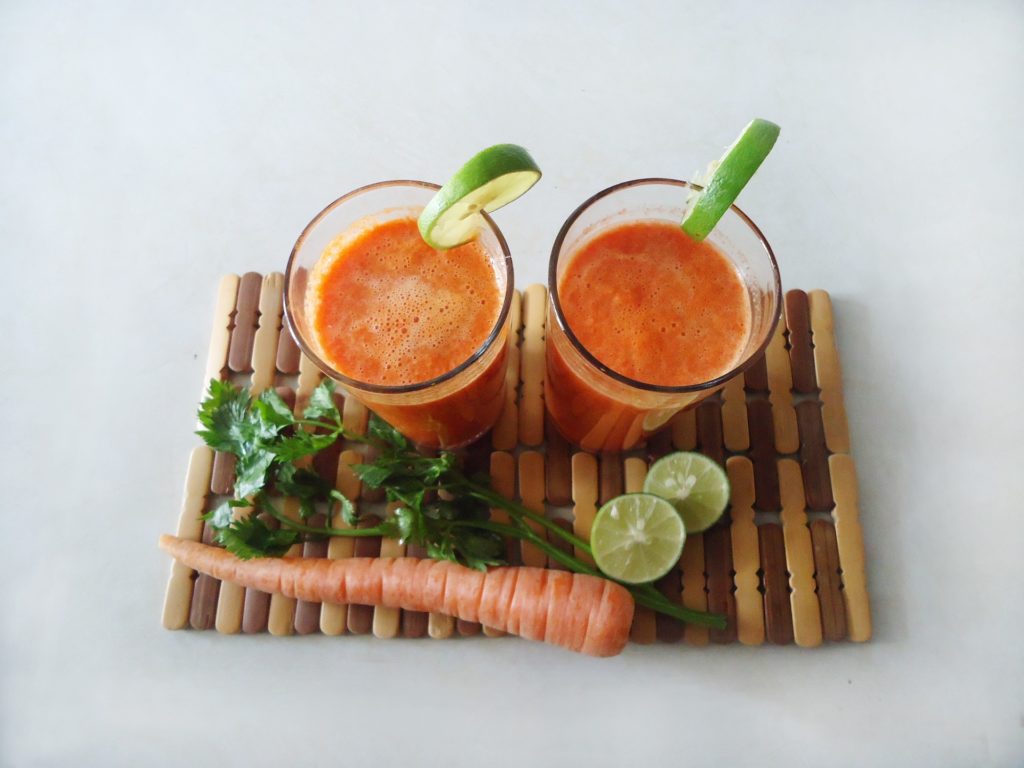 Living Carrot Juice Smoothie
This is a delicious vibrant flavored juice that will kick-start your digestion and maximize your energy. Can add natural vegan sweeteners, frozen or fresh fruit by choice to enhance the flavors.
Healthy Tip: Apples, celery and fennel also go well with carrot juice. If you're a beginner, start to add only one or two leafs of greens to make sure you still like it. Greens are an acquired taste and it may take some time for you to get use to.
Raw Vegan Sweeteners:  Agave nectar, maple syrup
Ingredients
(Serves 1)
3 1/2 cups carrots (2 pounds)
2-3 cups purified water (*if your not using a juicer add water)
1 lemon or lime (juice)
Instructions
Wash the lemon and cut most of the peel off. Wash and skin the outer layer of the carrots.
Next, toss the raw living produce into a high-speed blender at the lowest setting until it looks smooth.
Enjoy right away! Can store in fridge for about two days.
Healthy Living,
Jaclyn Rae