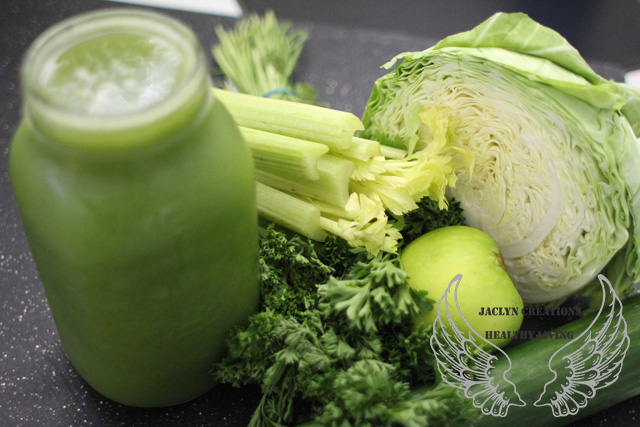 The Complete Boost Of Molecular Levels With Juicing
The Complete Boost Of Molecular Levels With Juicing –  Every green plant contains chlorophyll. Juicing can sustain life. Juicing is very easily digested and most importantly, juicing done right you are able to consume mass nutrients on a molecular level. Chlorophyll is similar to our human hemoglobin (its like one molecule away). Green juices are pure liquid alkaline nutrition that is absorbed almost instantly. (1) There is no combining rule when eating fruits and vegetables together.
While chlorophyll is found in all green vegetables, some of the richest sources of chlorophyll are from alfalfa, barley grass, chlorella, spirulina and wheatgrass. It's great to have a variety in all the living foods we juice. No matter if it is fruits and vegetables, this will ensure our bodies get the utmost nutrients our bodies need.
The Importance Of Juicing Properly
We do not juice for fiber. We juice for nourishment. The whole reason for juicing is to remove the nutrients trapped in the fiber. There is no combining rule when eating fruits and vegetables together. Juicing is great for clearing out the bad gut bacteria and for boosting the detoxification process.
Vegan diet's may cause vitamin B12 deficiency, not limiting the fact that meat eaters can have a B12 deficiency. B12  is a bacteria, which can be found in the soil. B12 deficiency is due to failure in absorption, and it's not only associated with vegans. For instance if people eat meat, that has been pertaining to poorly raised livestock, they will lack B12 because the animals are lacking nutrients found in the soil.
A deficiency in vitamin B12 may result in pernicious anemia or neuritis (inflammation or degeneration of a nerve). To overcome this, you can either take a vitamin B12 supplement, or include chlorella. Most of us have impaired digestion as this limits your body's ability to absorb all the nutrients from the living vegetables.
Protocol Of Hippocrates:
2 green juices a day
No fruit at all
Consume about 16 oz – Fresh pressed juice before any heavy meal in the morning and in the evening.
1-2 oz of wheat-grass juice – Helps combat anemia and balance blood sugar.
Include:
Living foods – ( Alfalfa, blue-green algae, celery, chlorella, Cucumber, celery, green leafy veggies, spirulina, or wheatgrass).
Fresh herbs – Dandelion, slippery elm, or pau d'arco (fights candida, cancer and inflammation).
Root vegetables – Burdock root, ginger or, turmeric.
Effective methods: 
Cold press
Slow juicing (avoid high-speed juicers)
80 RPMs or less
The best juicer mechanisms:
(Green Star Juicer)
(Kempo Green Power)
(Omega) single or dual "auger"
(Norwa) Grinding and pressing
Healthy Tip: If you shop for bottled juice, try to find the ones that are bottled in glass.
Check out JaclynCreations.com juicing video! Click here.
Resources:
(1)"Getting Juiced About Juicing." 30 May 2012. Hippocrates Health Institute. N.p., Web.
Sources: 
"Juicing | What Are the Health Benefits of Juicing?" 10 Apr. 2017.  Mercola.com. N.p., n.d. Web.
"Getting Juiced About Juicing." 10 Apr. 2017. Hippocrates Health Institute. N.p., n.d.  Web
Healthy Living,
Jaclyn Rae