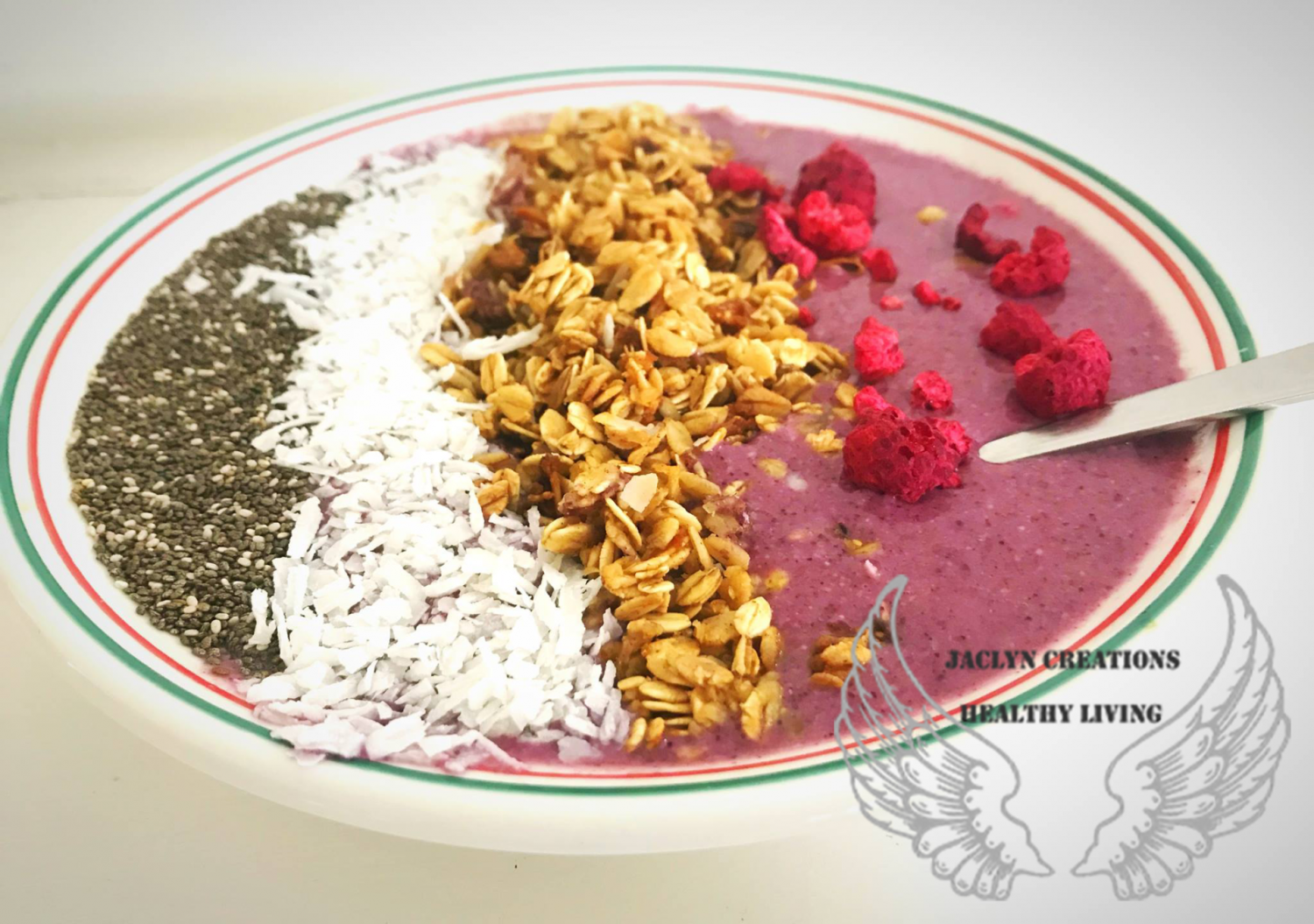 Berry Delicious Super Food Bowl
This recipe encompasses antioxidant rich blueberries and raspberries. Blueberries are packed with vitamin C and potassium. They have powerful anti-inflammatory qualities. Eating dark pigmented berries, like blueberries, are known to contain more phytonutrients, which aids the process of neutralizing free radical damage in our cells and protect the human brain from signs of aging, such as Alzheimer's disease or dementia. Try this berry delicious super food bowl, topped with nutritious chia seeds, coconut flakes, dried raspberries and gluten-free vanilla flavor granola.
Ingredients:
1 cup frozen blueberries
1 cup frozen raspberries
1 cup purified water
1/4 chia seeds (topping)
1/4 cup unsweetened raw coconut flakes (topping)
1/4 cup vanilla granola (Gluten-free topping)
Instructions:
First, use frozen berries so there is no need for ice.
Toss raw living produce into high-speed blender.
Combined the frozen fruit and purified water. Add enough purified water so that all ingredients are covered.
Blend on the lowest setting until it looks smooth. Best to blend on low setting so the living smoothie does not aerate. (Prevents deterioration of living nutrients).
Add toppings to enhance texture and increase crunchiness.
Enjoy right away!
Healthy Living,